After a long, highly anticipated wait, my first ball jointed doll has arrived! For those of you unfamiliar with ball jointed dolls (BJDs), these figures are highly collectible pieces of art, hand sculpted by artists and cast in smooth resin. Although the term "ball jointed doll" refers to any doll that has ball and socket joints, it is most commonly used within the doll niche to refer to a particular subset of dolls created by Asian companies.
Because these dolls are generally made to order and ship from Asia, it can sometimes take several weeks or even months to recieve a BJD. I purchased a Xaga Doll "May" back in August of 2016, and it arrived just a few days ago late January 2017.
The official box is a fun blue color with lots of little pink polka dots.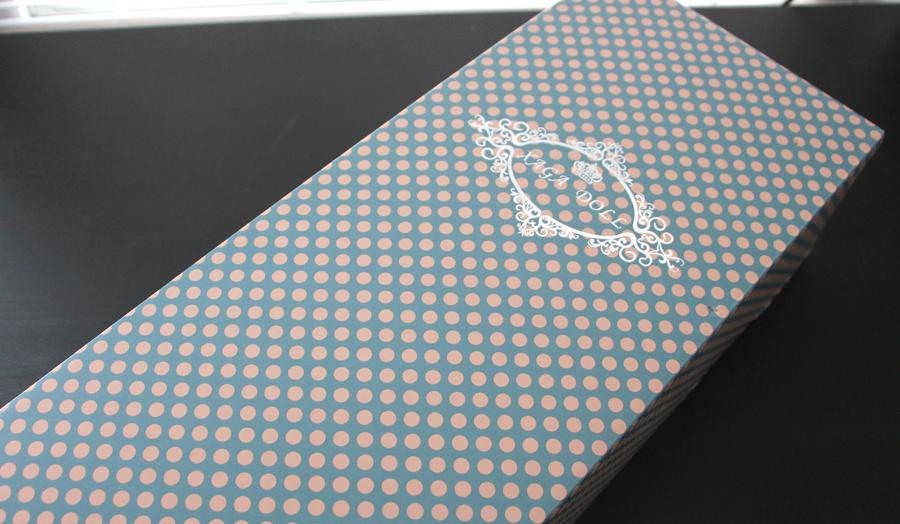 Inside, there is a wax sealed envelope containing the certificate of authenticity, a small bag with a random pair of eyes (I received a dark blue color), eye putty, and white cushion. The doll was wrapped securely in bubble wrap within the white cushion, arriving safely and damage free.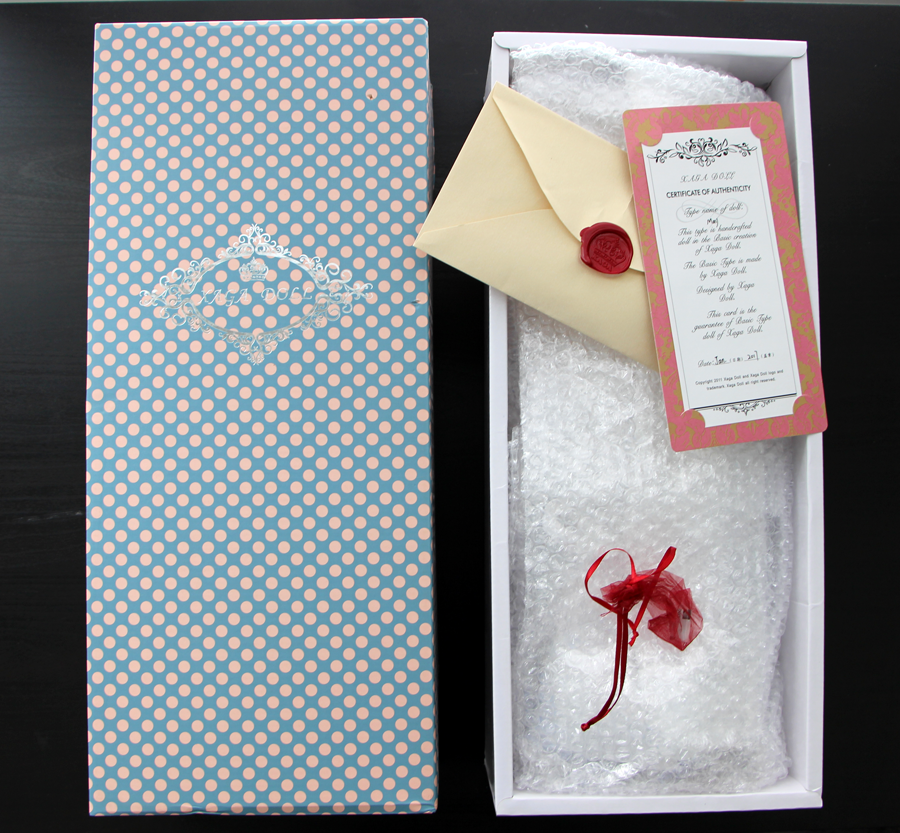 I am extremely impressed with the quality of this doll; so much that my first instinct after opening my first doll was to want another one! Now, because this is my first BJD, I cannot compare the quality to any other companies or brands. However, I can speak on some of the most common "issues" that dolls can have upon arrival.
For instance, some companies tend to have issues with small blemishes or mold lines due to the casting process. My Xaga Doll "May" is completely smooth and beautiful! No lines or issues here! Additionally, each company uses their own resin colors and can make their molds as thick or thin as they choose. I love that Xaga Doll offers both a pink-ish and a yellow-ish tinted resin. The pink-ish tone is a beautiful pale color, and the resin is thick enough not to feel too delicate or light.
I would highly recommend this company to any first time doll owners!
One of the reasons I chose this girl as my first doll was because I loved the shape of her eyes and lips. I am beyond excited to give her a faceup and let all that personality shine through!
Another selling point for me choosing this doll was the balance between possibility and aesthetics. Xaga Doll uses double joints on the knees and elbows, as well as some mobility features that are not always implemented at other companies. At the same time, the company did a great job at maintaining beautiful aesthetics and hiding the not-so-attractive joints.
To see the full body in detail, check out Xaga Doll's official website for the 1/4 sized female body.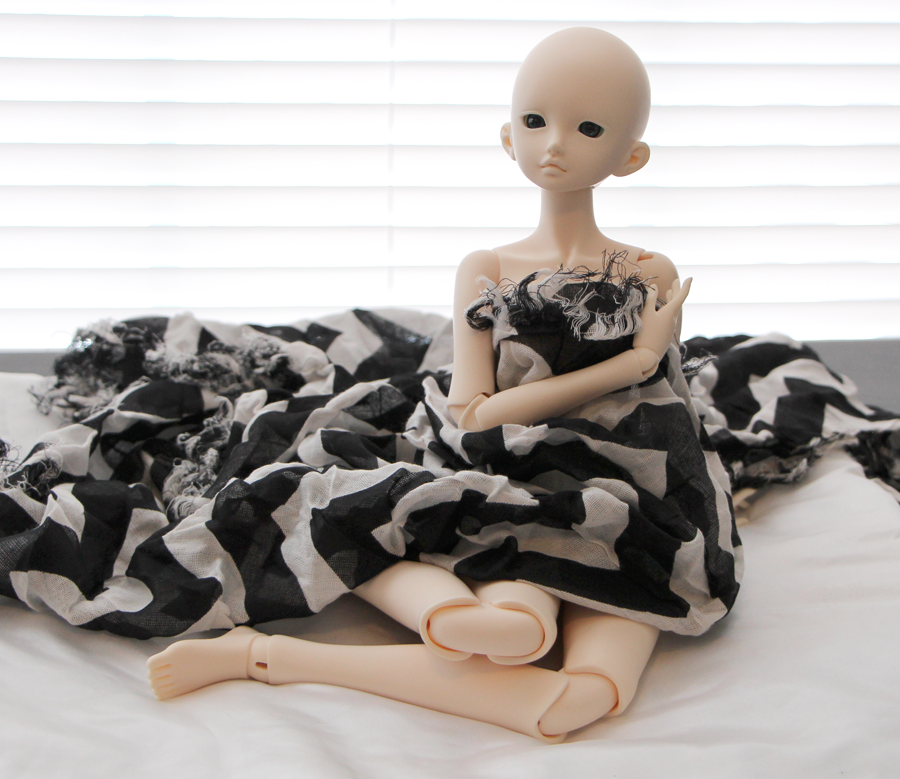 This girl is wonderful to pose, and came to me strung with elastic at the perfect tension. She is tight enough to hold even small changes in joint position, but loose enough that she is not kicky or difficult to maneuver. I couldn't be happier with my purchase!
Now... I just need to make her a wig... and paint her face... and make clothes... and props! There is so much to do! I'll be sure to keep this blog updated with her progress!
Do any of you have BJDs? Let me know!